Defeating Electronic Theft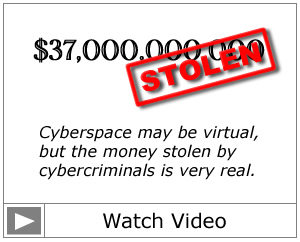 Monetary business losses due to electronic theft overtook those due to physical theft for the first time in 2010. The trend continues and in 2013 the average business should expect to lose more, in dollar terms, to electronic theft than physical theft. Electronic theft affects all industries and all manner of organizations; in fact, hackers increasingly target smaller businesses – they are the "lower hanging fruit," with smaller IT departments and less cybersecurity technology. Compounding this is the ever-increasing volume of financial and business transactions that take place digitally, via the internet.
The first step toward defeating electronic theft is gaining the ability to detect it. It may sound simple, but most businesses and organizations that become victims of data breaches and other forms of electronic theft and cyber spying remain unaware of the problem until weeks, months and even years after the incident.